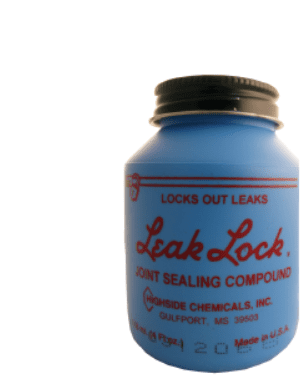 SUPCO HS10004
SUPCO LEAK LOCK SEALANT PART# HS10004
A resin based soft setting brushable paste pipe joint compound resistant to all refrigerants, oils, water and most chemicals, liquids and gases.
• Use with pressures to 10,000 PSI to full vacuums.
• Temperature range -200°F (-93°C) to 400°F (204°C).
• It never hardens and it never becomes brittle.
• Ideal for joining all metals, plastics and other materials.
• Will stick to all clean surfaces.
• Prevent vibration from loosening nuts, bolts, plugs and fittings.
• GUARANTEES A PERFECT SEAL… UNDER ALL CONDITIONS.