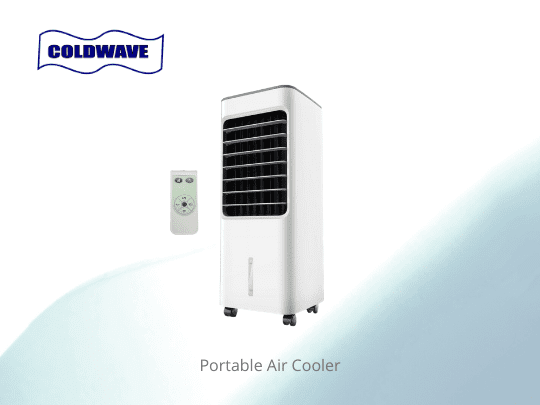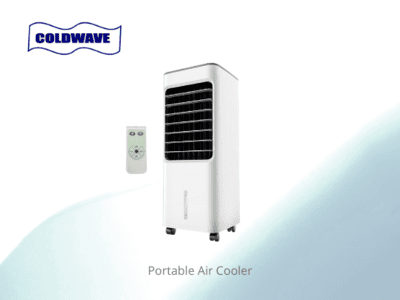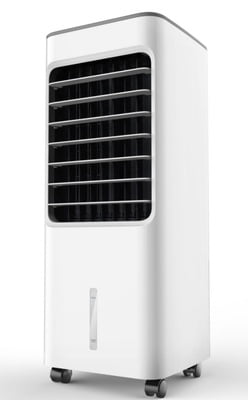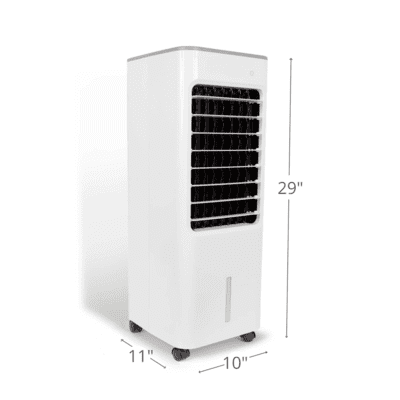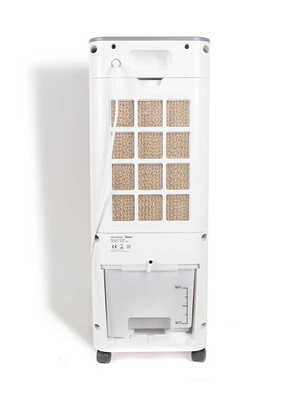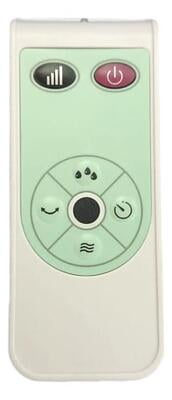 COLDWAVE PORTABLE AIR COOLER
- Cools area 15 sq. ft.
- 115V
- Uses very little energy 55W
- Dimensions: 29" × 10" × 11"
- Remote Control
- Free Delivery in 0-2 business days
- Price does not include VAT.
How it works:

It is incredibly easy to use. Simply fill the large 7-litre tank with cold water and enjoy up to 18 hours of cool constant air. You can even fill the tank with ice or use one of the included freezer packs to cool the air even further. The 3-speed fan and directional louvers deliver an even level of cooling while the built-in air filter cleans the air.
This portable air cooler cools the air by means of evaporation. When cool water evaporates into the air, the result is a mixture of cold air and mist or water molecules. This chemical change requires heat which is taken from the water molecules, resulting in a spot-cooling effect
Why this air cooler is right for you:
Air cooler, humidifier and air purifier


Humidifies as it cools

Very low running costs - less than a light bulb

Slim Compact Design

Easy to use controls

3 fan speeds

Great for Home, Office or outdoor use

Contemporary design
This air cooler also features:
Enhanced humidifier and oscillation settings
Directional louvers
Washable dust filter that cleans the air
Castor wheels
Water tank indicator
Spot cooling within 4 meter range
Quiet operation
Oscillation function for improved air flow
7-litre water tank + ice pack for added cooling
Environmentally friendly, refrigerant free and economical